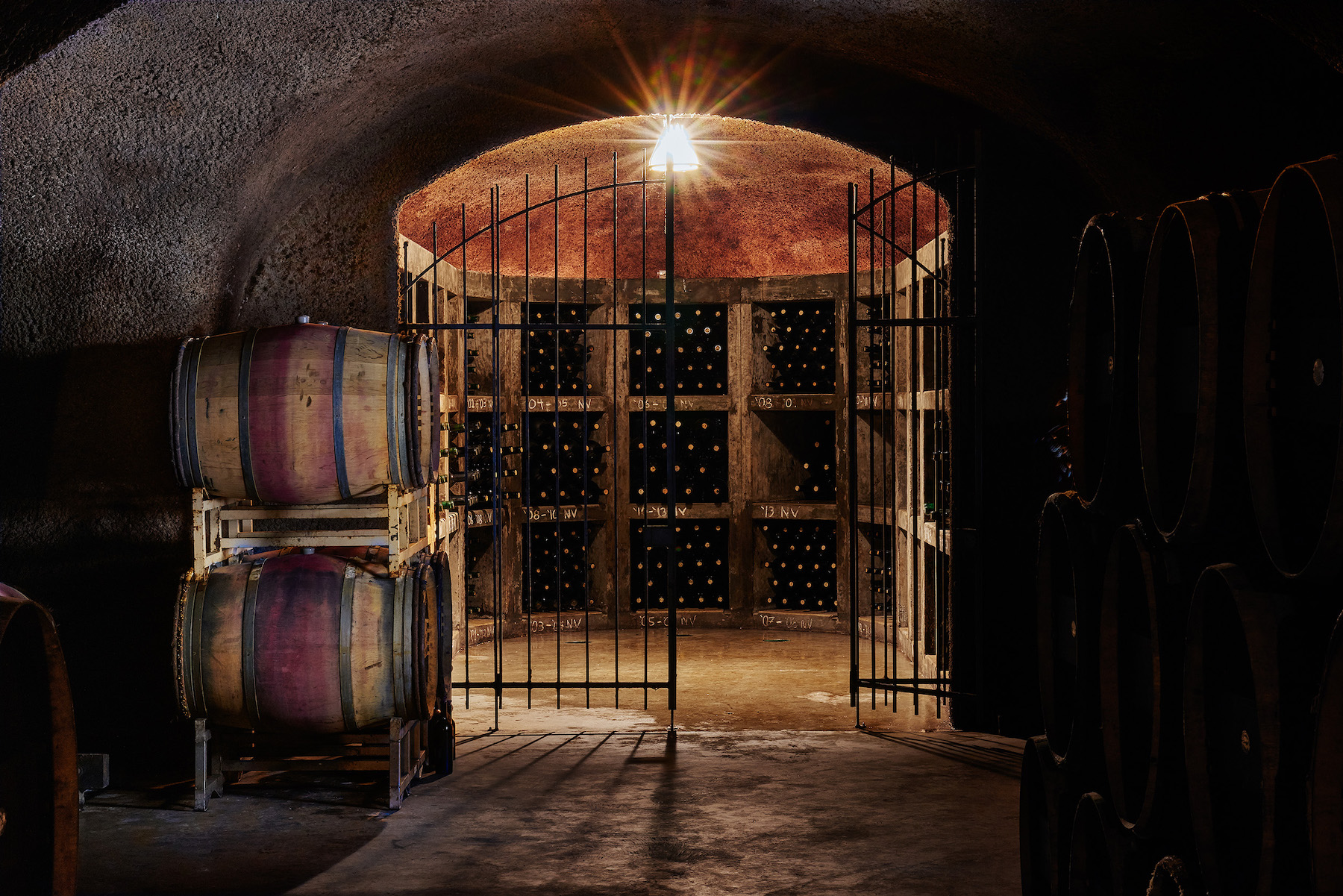 MOUNTAIN ESTATE EXPERIENCE
Join us on a short, scenic drive up to our mountain estate where you will explore Long Meadow Ranch from rolling vineyards, historic olive groves, and winery caves. You will have the opportunity to consider our limited-production collection of estate-grown wines and olive oils while enjoying one of the best views of the Napa Valley.
$75
Please note that this experience is only available on weekends and reservations are required.
WINE & FOOD PAIRING
Take a seat and indulge in a self-guided wine and food pairing. Experience how wines are elevated by food through this unique and delectable pairing. The tasting features five of our highly-acclaimed estate wines perfectly paired with bites prepared by our in-house chef using ingredients from our organic farm.
$75
Reservations are highly encouraged.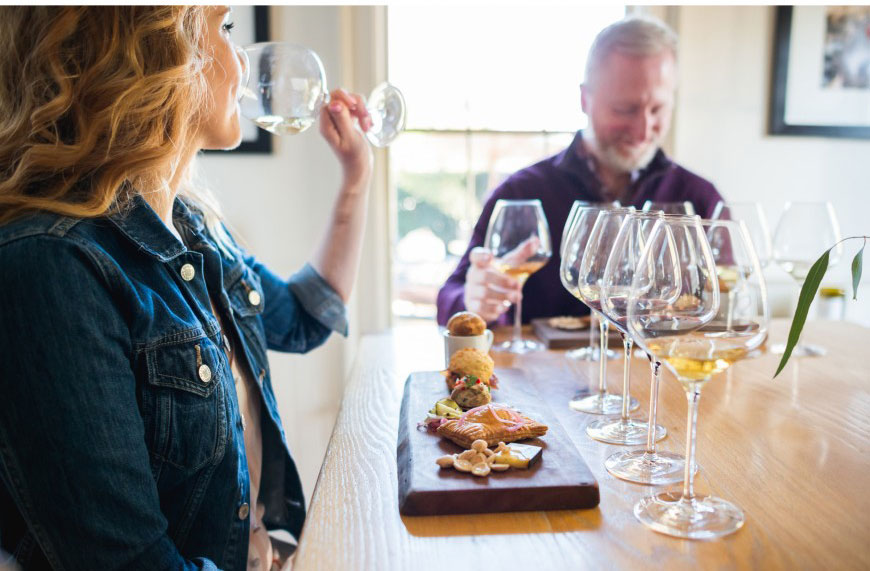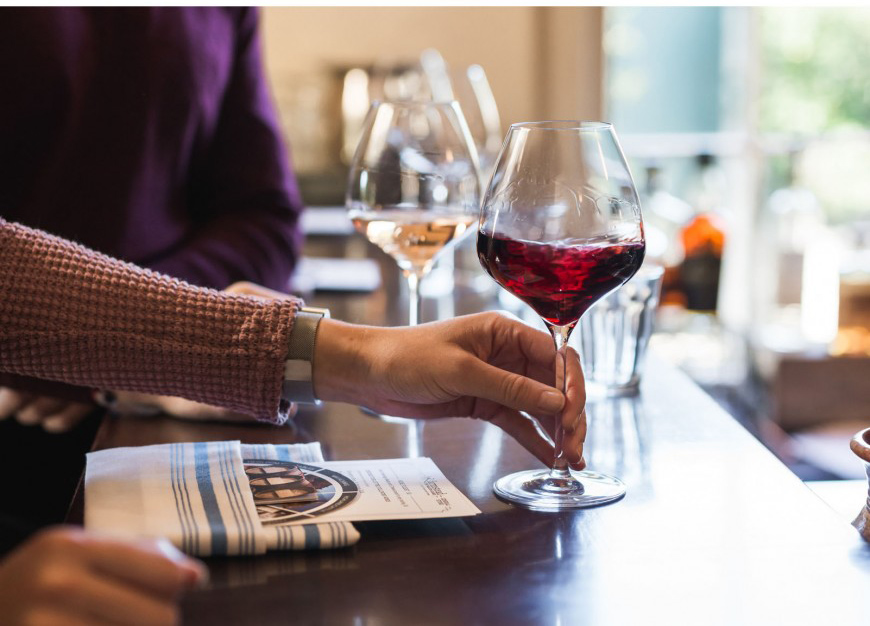 RUTHERFORD ESTATE TASTING
Immerse yourself in the elegance, balance, and pure expression of the mineral-rich Rutherford benchland as you taste through our Rutherford Estate wines at Farmstead. Discover the ideal terroir for vines to thrive from ground to your glass in this rustic seated tasting.
$55
Reservations are highly encouraged.
SOIL SERIES TASTING
Taste through distinct and refined wines from our Anderson Valley Estate at our Farmstead tasting room. Grown in close proximity to the Pacific Ocean, the Estate is home to 69 planted acres of Pinot Gris, Chardonnay, and Pinot Noir. These wines flourish under the natural marine layer that blankets our vineyards and creates the ideal terroir for well-balanced, elegant Burgundian-style wines. Recognize the difference an appellation makes.
$45
Reservations are highly encouraged.