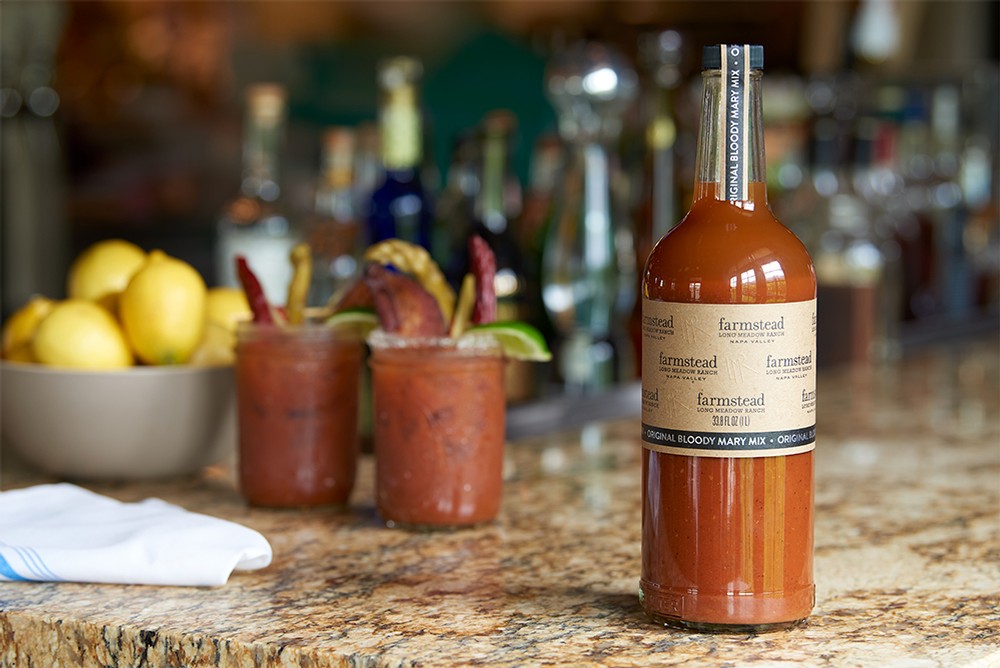 FARMSTEAD ORIGINAL BLOODY MARY MIX
Classic Bloody Mary mix with a kick.
Our Farmstead Bloody Mary is famous throughout Napa Valley. Now you can make it at home. Just add vodka or your favorite spirit (who doesn't love Tequila or Mezcal?) to our custom mix of tomatoes, bold spices, horseradish and Worcestershire sauce. It packs a punch, so get your tastebuds ready.
How to elevate your bloody mary
1. Fill a pint glass with ice. Choose your favorite spirit and pour 2oz over ice. Spice it up with tequila or stick with classic vodka. If mezcal is wrong, we don't want to be right.
2. Crack open a bottle of Farmstead Original Bloody Mary Mix and fill the rest of the glass with the mix. Stir.
3. Garnish with your favorite Farmstead provisions (available at the General Store). Choose from house-smoked bacon*, pickled carrots, celery, and a variety of salts.
*Chef's tip: if adding bacon, halfway through baking sprinkle with fresh ground black pepper and cayenne for an extra kick! Let cool fully before adding to your Bloody Mary.
FARMSTEAD ORIGINAL HOT SAUCE
Small-Batch Hot Sauce
Add some spice to your life with our Farmstead Original Hot Sauce. Used in the Farmstead kitchen on a variety of your favorite farm-fresh dishes, this zesty sauce is a one you'll want on the table for breakfast, lunch, and dinner. Pour liberally over crispy potatoes, omelets, tacos, and more.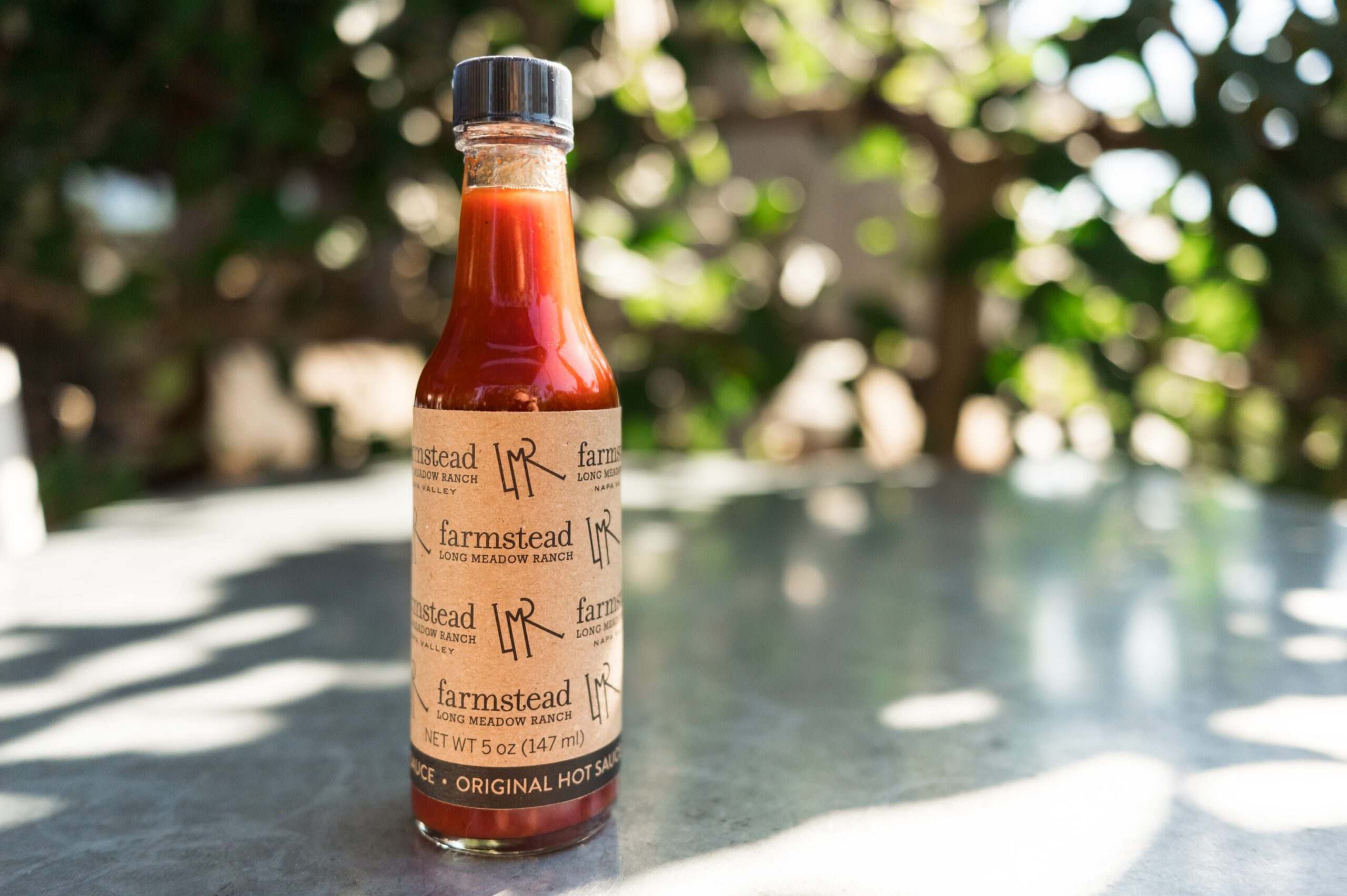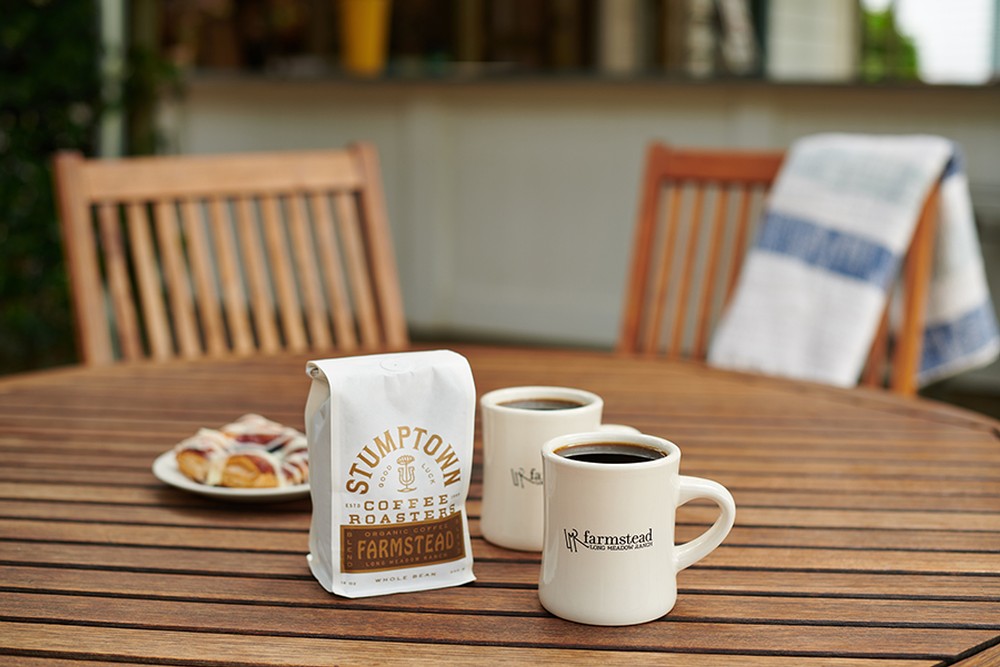 STUMPTOWN FARMSTEAD ORGANIC COFFEE BEANS
Exclusive to Long Meadow Ranch
Our Farmstead organic blend consists of Peru Monteverde, Colombia Tolima and Mordecofe beans and is made exclusively for us by Stumptown Coffee Roasters. It has chocolatey sweetness and hints of candied citrus and blackberry, with a finish of breakfast tea and cocoa. Farmstead Chef Stephen Barber worked directly with the master roasters at Stumptown to create this unique roast that embodies the essence of our philosophy. Balanced and elegant, this coffee pairs perfectly with a hearty meal.
FARMSTEAD ORIGINAL BBQ SAUCE
Memphis-Style Barbeque Sauce
Our Farmstead Original BBQ Sauce is based on the traditional Memphis style. This tomato-based sauce strikes the perfect balance between vinegar and brown sugar and has a backbone of spices with a subtle, lingering heat. Try on ribs, chicken, and pulled pork for a taste of our restaurant at home.
Whole Smoked BBQ Chicken Recipe
Recipe Courtesy: Stephen Barber
INGREDIENTS
1/2 cup packed dark brown sugar
1/2 cup kosher salt
2 tablespoons freshly ground black pepper
2 tablespoons garlic powder
1 tablespoon ground cumin
1 tablespoon cayenne pepper
1 whole chicken (about 4 pounds), giblets removed
1 bottle farmstead BBQ sauce
Special equipment: Charcoal kettle grill (to be used as a smoker), chimney starter, heavy-duty fireproof gloves, disposable aluminum tray, instant-read thermometer, hardwood charcoal, wood chunks or soaked wood chips, large non-reactive 5-gallon container
PREPARATION
For the rub: Combine all the ingredients except for the chicken in a resealable container, cover tightly, and shake well to combine. (Dry rub can be stored covered in a cool, dry place for up to 2 months.)
For the brine: In a stockpot, bring 1 gallon water and 1 cup dry rub to a boil, stirring until the sugar and salt are dissolved. Let the brine cool to room temperature, then transfer to a nonreactive container and refrigerate until chilled. Add the chicken to the cold brine and refrigerate for 4 to 8 hours.
Set a wire rack on a baking sheet. Remove the chicken from the brine, pat dry with paper towels, and place on the wire rack. Discard the brine. Refrigerate for 6 hours.
Prep your kettle grill: Remove any ash and debris that has been previously used and clean the grates. Fill a chimney starter about halfway with hardwood charcoal. Loosely crumple a couple of pieces of newspaper and drizzle or spray them with vegetable oil (this helps the paper burn longer and speeds up the charcoal-lighting process). Stuff the paper into the chimney's lower chamber, place the chimney on the grill's bottom grate, and light it. Let the charcoal burn until the coals are glowing red and coated in gray ash, about 15 minutes. Put on a pair of heavy-duty fireproof gloves and carefully dump the charcoal into one side of the grill—over the bottom air vent if your grill has one—leaving the other half free of coals. Place a disposable aluminum tray on the other side to use as a drip pan.
Place a few hardwood chunks or a foil packet of wood chips over the coals. Add the top grate and put your chicken over the drip pan. Cover the grill, placing the air vents in the lid over the chicken. Open both vents about halfway and smoke, maintaining a smoker temperature of between 200° and 225°F, replenishing the wood chunks or chips as needed, until an instant-read thermometer inserted into the center of a leg registers 165°F, 3 to 5 hours. Transfer the chicken to a cutting board, cover with foil,  and let rest for 10 minutes.
At this point, you can cut the chicken into quarters or tear the meat into shreds to make pulled chicken. Or, if you want extra-crispy skin, you can briefly roast the chicken in a 450°F oven.
Serve with Farmstead Original BBQ Sauce.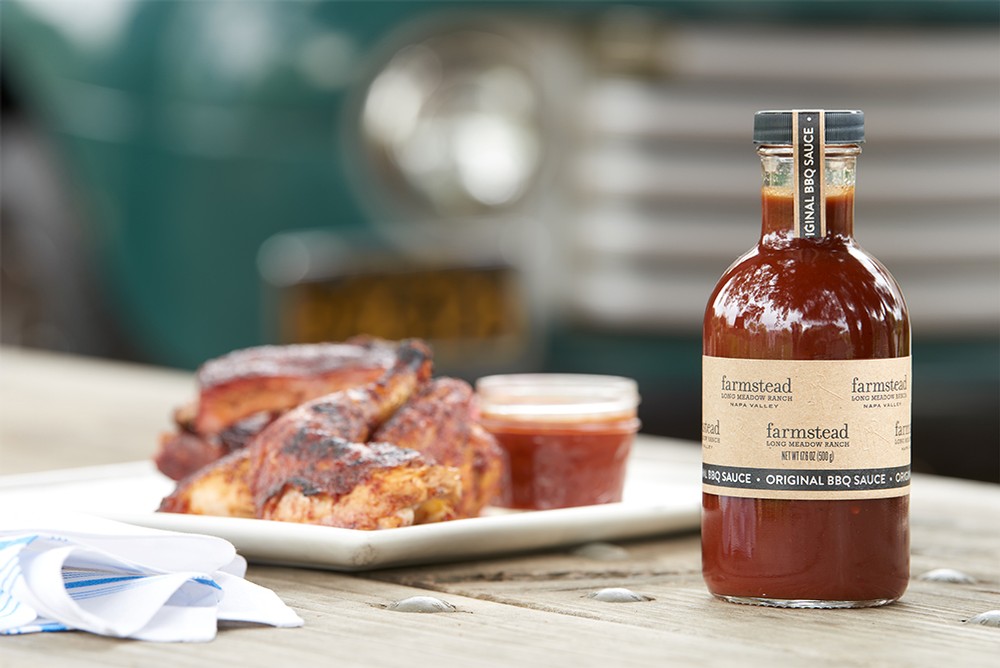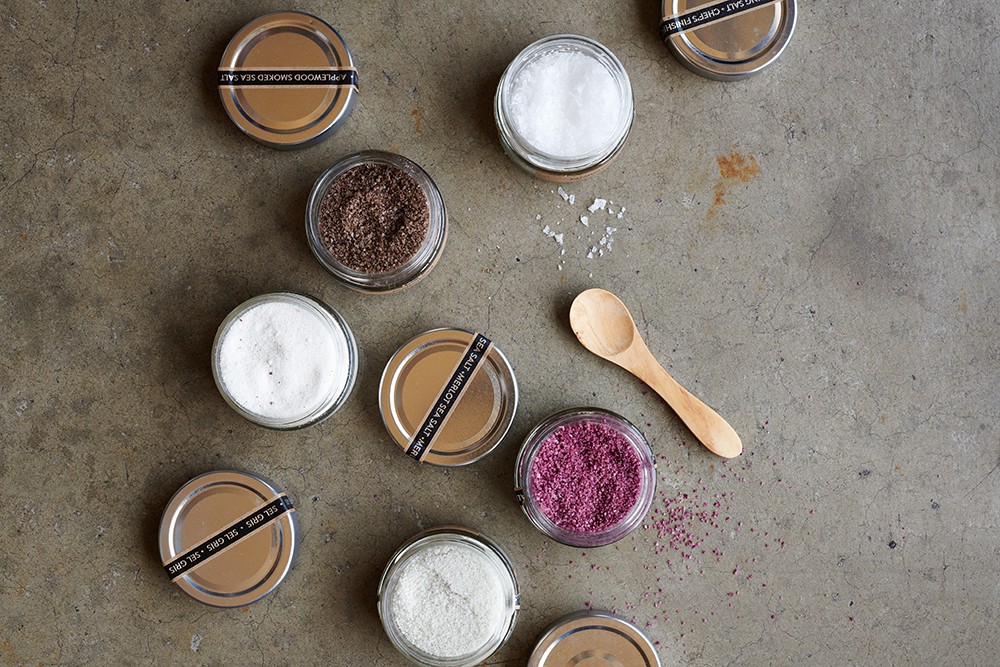 CHEF'S FINISHING SALTS
Unrefined and often infused with classic flavors, these unique sea salts add polish and sophistication to any dish. Our lineup of finishing salts is inspired by our wines and signature dishes at Farmstead. Rich in character, our all-natural finishing salts are available in five varieties and add flavor and texture to even the simplest recipes.
FARMSTEAD DRY CURED BACON
Sold in three, 12 oz packs only
This flavorful bacon embodies the perfect combination of marbling and meat and has a slightly sweet flavor with a mild essence of smoke. Our bacon is made from the healthiest, antibiotic-free pasture-raised heritage Berkshire pigs. Cured in a dry brine, with a touch of brown sugar, cayenne pepper, molasses and black pepper, it is great on sandwiches and with farm-fresh eggs. *Please note: this item will be shipped with ice packs separately from any other LMR products. Shipping promotions not valid on this item.*