ONLY AVAILABLE TO SHIP WITHIN CALIFORNIA
LMR HARD CIDER
2-PACK
NAPA & MENDOCINO
COUNTY 
At Long Meadow Ranch we've always been devoted to crafting exceptional wines and food that are products of full-circle, sustainable farming practices and artisanal craftsmanship. We are thrilled to invite you to savor our newest creation – LMR Hard Cider. We harvest our apples by hand and press them gently to extract their pure essence, then we slowly ferment in stainless steel tanks. This allows the natural flavors to develop fully. The result is crisp and refreshing with a bright and effervescent finish.
These limited-release ciders are only available as a mixed 2-pack. You will receive one Napa County & one Mendocino County in your shipment. 
Only available to ship within California.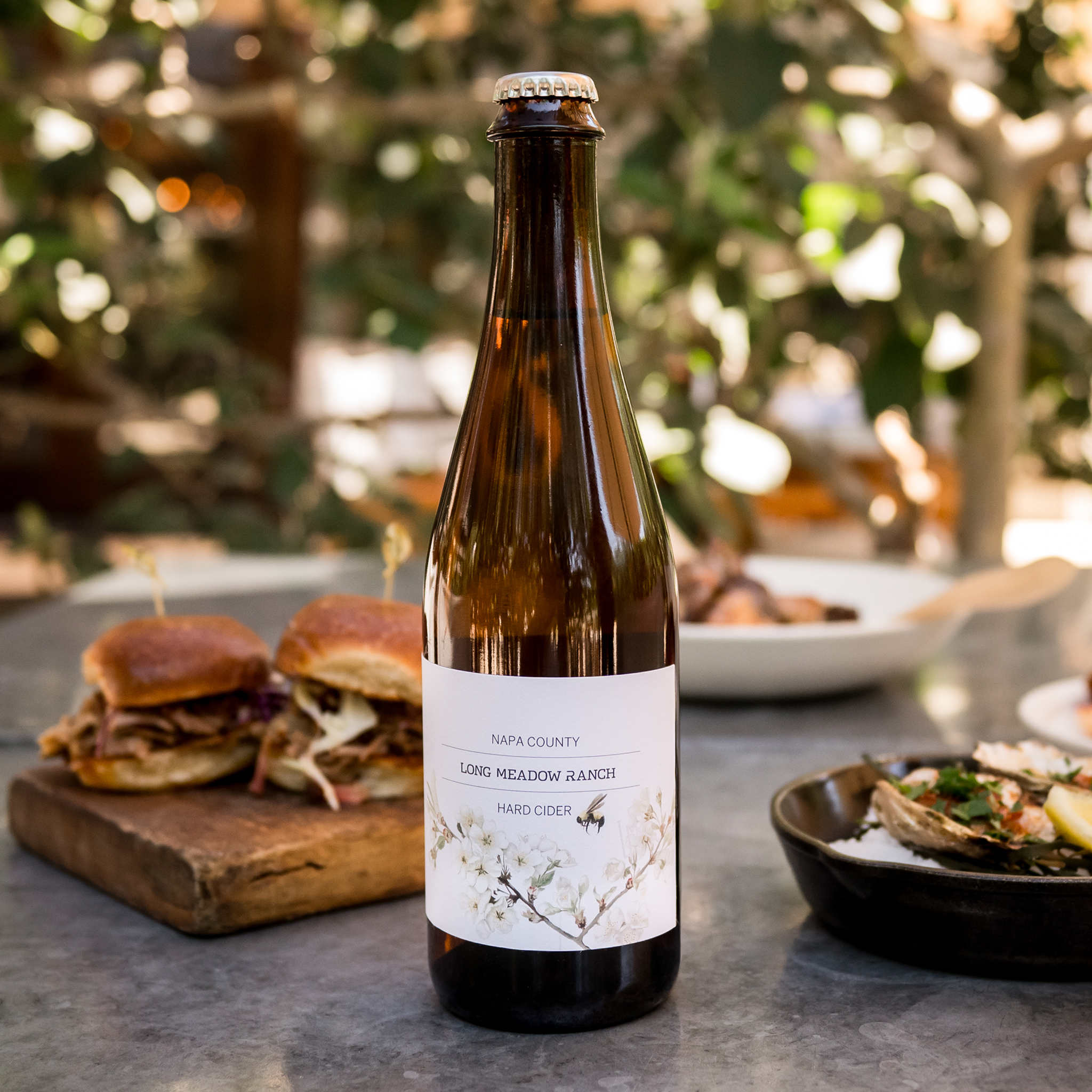 ---
In 2015 we planted nine different varieties of apples on our Mountain Estate in hopes of one day making an estate grown hard cider. Now, an established cider orchard, the patience has paid off and we finally have enough fruit to fulfill our dream. This inaugural cider opens with aromas of apple blossoms, beeswax, peaches, and honeyed apples. The mouthfeel is complex yet balanced with ripe apple and tangerine zest singing through a dry, bright finish.
VARIETALS
Golden Russet, Ashmead's Kernal, Braeburn, Granny Smith, Yellow Newton Pippin, Hudson's Golden Gem, White Winter Pearmain, Calville Blanc, Cox's Orange Pippin
MENDOCINO COUNTY
HARD CIDER
---
Made with apples sourced from The Apple Farm in Philo, California located next door to our Anderson Valley Estate, our Mendocino County Cider offers a nose of brilliant fresh green apples with hints of pineapple and lime zest. On the palate, it's dry, fresh, and full of tart apricots followed by a long, crisp finish with an effervescence that
dances on the tongue.