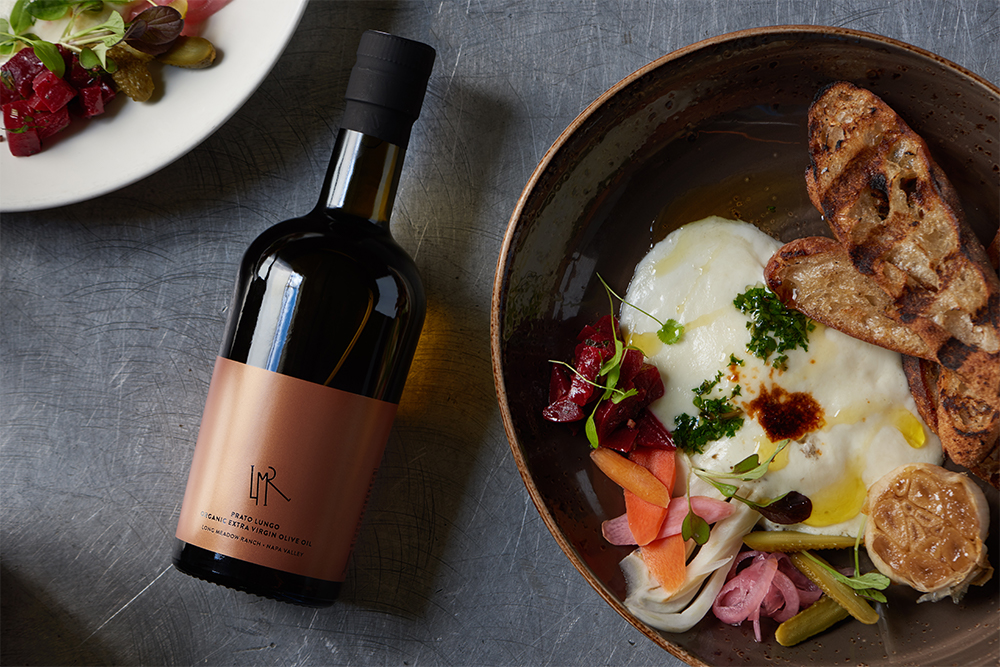 PRATO LUNGO
Organic Extra Virgin Olive Oil
The Prato Lungo olives from the oldest grove in Napa Valley, the proximity of our mill to the grove, our milling methods, and mill master, Sean McEntire, are the perfect recipe for an extra virgin olive oil with extremely low acidity and a silky smooth mouthfeel. This unique combination reinforces the 14th release of Prato Lungo Organic Extra Virgin Olive Oil as the king of our finishing oils.

PIERALISI STONE MILL

We are proud to have our own Pieralisi frantoio at our Mountain Estate. Pieralisi is one of the oldest family owned olive mill equipment factories in Italy, known for manufacturing the best "micro" mills (small production) for ultra premium oils. Processing olives as quickly as possible after harvest is a key step to producing high quality oil. The olives come off the trees and go straight to the mill, just a 2 minute tractor ride from the grove. Large Italian Alpine granite milling stones gently crush the olives, keeping the paste cool to preserve its integrity, resulting in an ultra premium olive oil.

LOW ACIDITY

The international standard fatty acid (oleic acid, specifically) level of extra virgin olive oil is .8%. The very best olive oils in the world have acidity levels of about .25% to .33% or about one half to one third lower than the standard. The Napa Valley Select Organic Extra Virgin Olive Oil has an acidity level of .05%, which indicates an ultra premium olive oil (20 times below the standard). Our olives, our mill, and our mill master make it possible for us to achieve this very low acidity level.